We take pride in what we do, and how we do it.

Our shows are heavily advertised in all the important trade & public media. Our ad campaigns are well funded, researched, planned & created by an award winning creative advertising agency.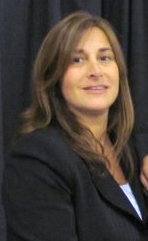 * Allison Kohler - President/Owner

Please contact us if you have any
questions or comments. Dealer inquiries
are invited.

Established in 1972 by Rona & Jesse Kohler for the purpose of providing better quality, affordable antiques shows for the collecting public. Over the years, their daughter, Allison joined them in running their business . She now serves as the Owner and President of JMK Shows & Events. During the last few years, Allison has added a number of new shows in White Plains, Atlantic City, New York City and Arlington, Virginia. She continues to expand JMK's roster of shows and her enthusiasm for the Antiques Industry is contagious.

The public's trust in our shows, and in our exhibitors, is very important to us. To help bolster that trust, we provide a fully accredited Doll Hospital in all of our doll shows, capable of providing museum quality restringing, repairing and restoration services. We want our collector public to know that we are not only the best place to go for purchasing dolls, but our Doll Hospital is the best place to go for repairing them.